.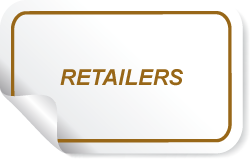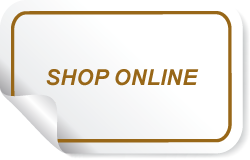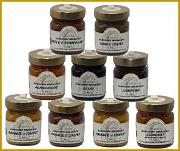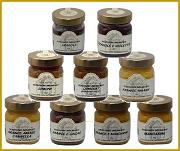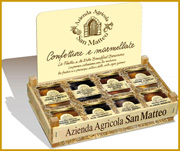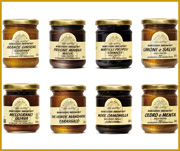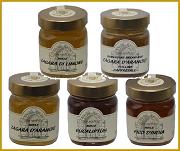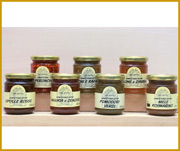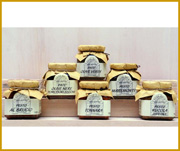 MARMALADES AND JAMS

At San Matteo Farm all jams and marmalades are made from our organic fruit and sweetened with concentrated grape-juice produced near by, in order to avoid any cane sugar or sweetener coming from abroad.
Since our first steps, the attention and care in using only Italian and organic products coming from natural process has been our challenge to produce and couple original flavours to traditional tastes and herbs that naturally help the body with active ingredients. Breakfast can therefore be a delicacy and healthy diet that helps to feeling better.

WELLNESS BREAKFAST

San Matteo Farm has combined its jam with authentic flavors and natural extracts, infusions of herbs and plants with well known beneficial effects. The careful cultivation with respect to the natural cycles witness our commitment to offer a product that can be consumed every day, not to be considered as a dietary supplement. The taste and properties of plants and herbs will help your physiological needs. The healthy effect of plants, already known in ancient times, can be today part of our daily lives, thanks to years of study in collaboration with expert botanists.

HONEY

Bees are an important indicator of the earth's health.
The honey we propose comes from hives hosted in our orchards in exchange for the pollination of plants.
Their presence is a guarantee of the attention to the environment paid by our Company, that does not use pesticides and other harmful chemicals and believes in organic farming.

SAUCE AND DRESSING

Sicily offers a wealth of local products and typical dishes that are the cream of Italian cuisine.
After selecting the best recipes for years, we have put under glass for you: caponata, sun dried tomatoes, capers, olives and many others.
A particular attention was paid to the combination with meat and cheeses such as figs and radish, watermelon and ginger, apple and rosemary, etc.

Azienda Agricola San Matteo
Strada San Matteo Baglio 83, n°3
95010 Trepunti di Giarre (CT)
Tel / Fax +39 095 7790559
Mob +39 360 564945
s.matteo@tiscali.it
P.IVA 03240860878